Studio in balance was established in 2001. It is a fully equipped Pilates and Personal Training Studio, located in the heart of Merriam Park on Selby Avenue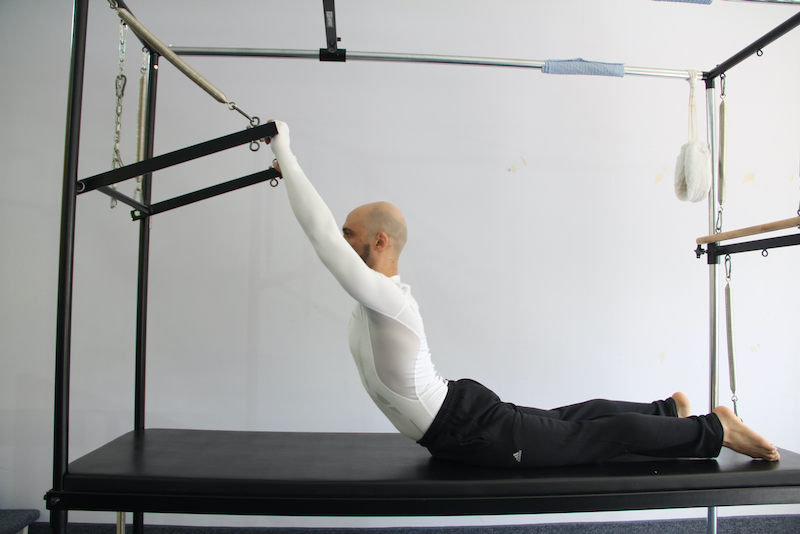 REFORMER
A gliding carriage with spring resistance/assistance that allows us to perform hundreds of exercises. Perfect for full body resistance training without extra stress and torque on joints. The reformer can be used for people of all shapes, sizes and levels. A perfect machine to rehab injuries or to physically challenge elite athletes with something as basic as a supine squat or as complicated as the famed teaser series.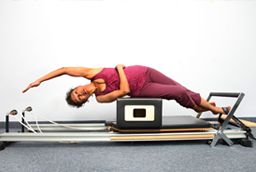 CADILLAC
Build strength and stability on the Reformer and move it over to the Cadillac! The Cadillac includes a stable surface with a number of bars and springs to mobilize different parts of the body. With the Cadillac, we take the concept of stability to a new level. Add abdominal strength and spinal flexibility with the roll down bar. Stretch like a dancer. Challenge core strength with hanging knee raises and leg circles. The Cadillac allows us to perform exercises with simple movements as well as fascinating choreography to challenge any body type and any level of fitness.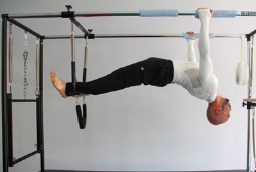 CARDIO TRAMP The Cardio-Tramp™
Rebounder easily transforms any STOTT PILATES® Reformer into a unique Pilates cardiovascular machine. This versatile tool provides a soft landing surface and allows for plyometric activity for extended periods of time, increasing workout potential for all exercisers – from post-rehab to elite athletes. –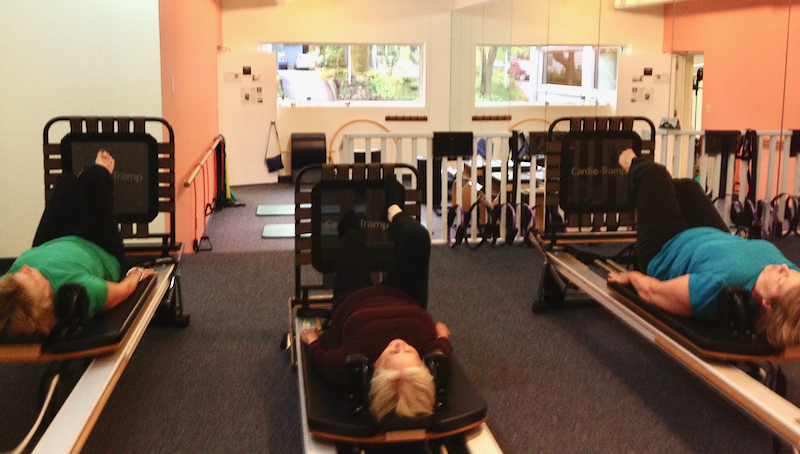 TOTAL BARRE™
A fully expandable and adaptable class for any client. Total Barre integrates elements of Pilates, dance, cardio & strength training, and is fully expandable and adaptable to any client base. The possibilities are really endless!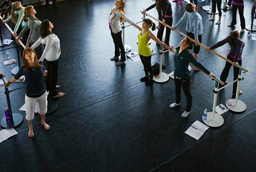 STABILITY CHAIR
A very unassuming piece of equipment with endless possibilities. The stability chair has a pedal attached to resistant springs that is used to strengthen and tone ever muscle in your body. Build leg strength with step ups, tone your arms with supported triceps dips, increase hip and hamstring flexibility with our hip opening series. The stability chair will challenge our beginner clientele along with elite level athletes. Springs can be adjusted according to strength and goals.